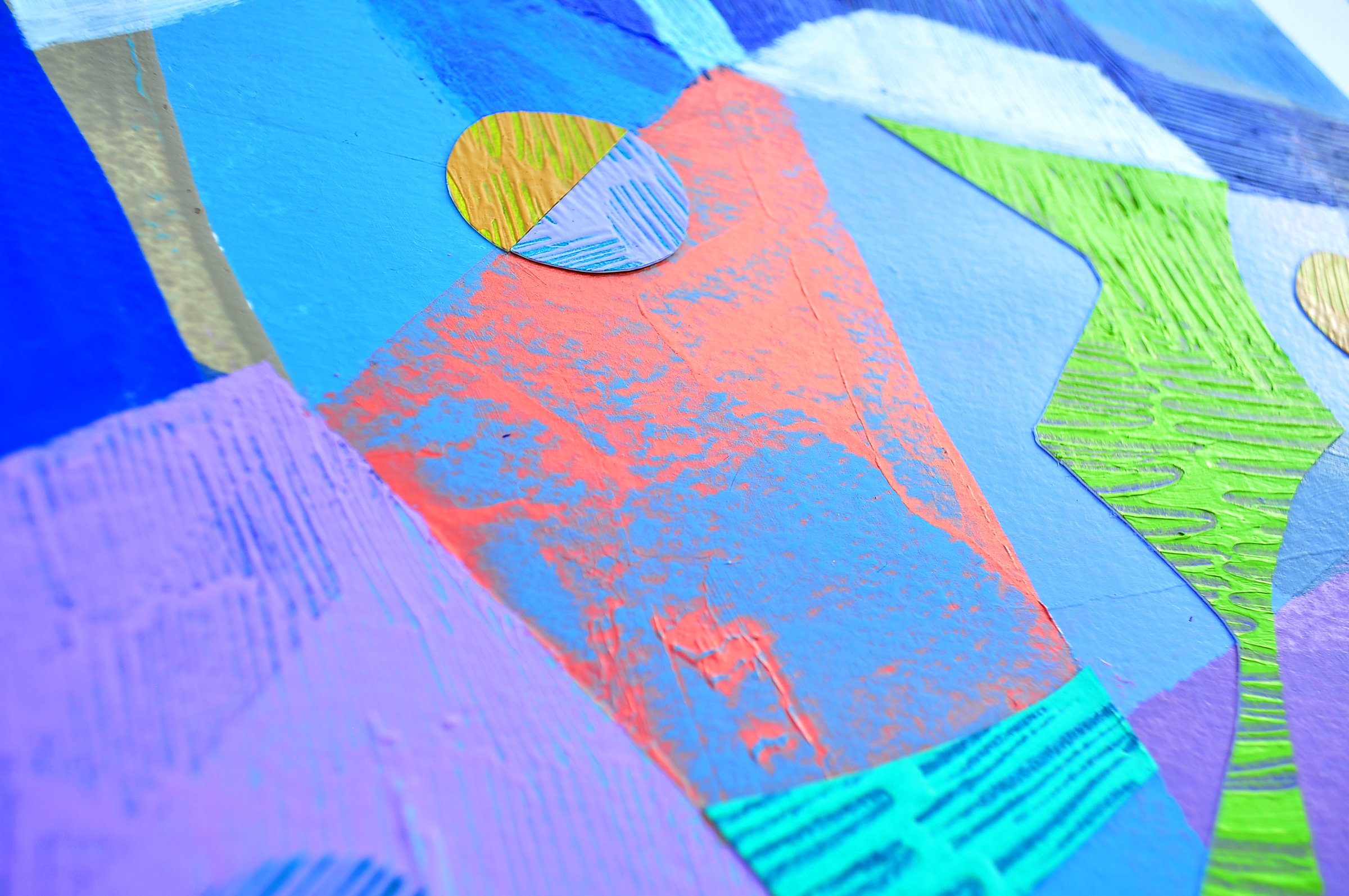 Frequently
Asked questions
Please feel free to email me at hello@rodriguez.art if you don't find the answer you're looking for, and I'll get back to you as soon as possible :)
Shipping
I strive to package and ship each piece of art with the utmost care so that you can rest assured your art will arrive in mint condition.
"The packaging of the shipped item was the best I've seen!" - Dede W.
"My order arrived quickly and beautifully packaged." - Deborah M.
We build custom crates in our gallery for all original paintings and prints on canvas that are 48 inches wide on any side or larger in order to have them securely shipped via freight.
All XL originals are first carefully wrapped in acid-free glassine paper, then a second layer of plastic sheeting that is fully sealed to protect from moisture.
Prints, planters and other small products are shipped via USPS Priority Mail, UPS, or FedEx. Each order is insured and comes with a tracking number.
Prints are carefully packaged with support boards and mailed in a sturdy mailer.
Planters are securely wrapped in layers of tissue paper, bubble wrap and stuffed with kraft paper and mailed in a sturdy cardboard box.
Absolutely! All of our orders are shipped fully insured.
Shipping and processing times can vary greatly depending on what you order.
For original artwork, please allow up to 2 weeks for your order to be processed and shipped.
For prints on canvas, please allow 2-3 weeks for your order to be processed and 1-2 weeks for delivery.
For prints on paper, Peace Planters, and abstract planters, please allow 3-5 business days for your order to be processed and shipped.
We try our best to ship internationally whenever possible! Please send us an email at: hello@rodriguez.art, detailing which pieces you are interested in, along with your shipping address, and we'll work together to make the necessary shipping arrangements if possible :)
Returns & Exchanges
I always try to ensure my collectors are absolutely in love with a piece before they make a purchase, and take great care to provide VIP customer service throughout the entire process.
Because of this, all sales are final.
Please take the time to read artwork descriptions carefully, check this FAQ page for shipping info, and be sure to check the colors of the piece you're interested in on multiple screens if you're concerned about tonal variations. I try my best to represent the colors and textures of my work as faithfully as possible. 🌈
Unfortunately, as a small business, I'm only able to offer exchanges on prints on paper in person at my gallery. If you need help you can always email me at hello@rodriguez.art.
VISITING THE GALLERY
Thinking of visiting my gallery in lovely downtown Covington? You absolutely should! Covington is charming, beautiful, and full of great restaurants and shopping :)
Appointments are not required, however we highly recommend it, especially if you're visiting from afar. Though we have seasonal hours and welcome walk-ins, sometimes we have to step out to make a delivery or drop off orders at the post office and we would hate to miss you.
You can book a gallery viewing here.
We look forward to meeting you!
Yes, and thank you for your interest in having my artwork in your shop!
Please visit the wholesale page for more information :)
CHARITY ART DONATIONS
Thank you so much for you interest in my art! I have been fortunate to receive continuous support from so many wonderful individuals and organizations, therefore 'giving back' to community is something I endeavor to do within my creative practice.  Every year I donate a number of artworks to select charities and local fundraisers.
I have partnered with both regional and national non-profit organizations including:
Gulf Restoration Network
Urban League Of Louisiana
No/Aids Task Force
Kenya Women's AIDS Collective
Dress For Success - New Orleans
YAYA Inc.
American Cancer Society
St. Tammany Parish Hospital
New Heights Therapy Center
Ben Blanchard Foundation

If you are a representative of a non-profit organization and are interested in acquiring my artwork to benefit your fundraising efforts, kindly review the following terms and guidelines:
ART DONATION PARTNERSHIP TERMS
1) Fundraisers & auctions: a minimum reserve-price of 15% of the overall sale price per painting is required and is to be remitted to artist. This covers the bare minimum of materials comprising the artwork (it does not include the hours of work that goes into creating it, wiring, cataloging or packing it). Because I am a small business as an independent artist, this arrangement allows me to continue producing quality fine art and further sustains the opportunity for me to be able to to donate a number of one-of-a-kind artwork year after year.
2) Artwork must be displayed in a professional manner using appropriate hardware for wall hanging or standing easels. Artist's full name, website and social media handles must be included and displayed with the donated artwork, as well as, within any media efforts relevant to the specific event/purpose to which the art is being donated.
3) In an effort to preserve image and color quality, professional hi-res images of the artwork provided by artist is to be used for any printed literature, press or promotional campaigns.
4) Non-profit agrees to send a receipt outlining the final sold price of donated artwork.
5) Collection/pick-up and/or delivery of approved artwork is arranged and fulfilled by non-profit including the return of unsold art. Unsold art must be returned in it's original condition, free of damage.
6) Non-profit agrees to cover any and all damaged, missing or stolen artwork that occurs while artwork is in non-profit's possession.
DONATION REQUEST GUIDELINES
Please provide:
1) Name and address of non-profit organization
2) A written description highlighting your non-profit's mission & event
3) Proof of 501(c)(3) status

I carefully review every donation request and ensure that each one receives a response in a timely manner.  I receive numerous requests for donations and because I have only a limited number of art available to donate, I give priority to requests from non-profits that have *both* a mission that resonates strongly with me (women & youth empowerment/ environmental sustainability/ arts education) AND the ability to meet the terms set forth above. If you would like to move forward in partnering with me for an Art Donation, please feel free to contact me with all pertinent information listed in the Donation Request Guidelines at: hello[at]rodriguez.art. Thank you so much for considering a partnership through art with me! I look forward to hearing from you and learning about your non-profit!
In order to respect the investment my collectors make, I do not offer discounts on original art. I do offer 0% financing to help make original art more accessible. Thank you for your support and understanding. 🌻
Discount codes are entered on the checkout page.
If you are on mobile, tap the "Show order summary" tab at the top of the checkout page to reveal the discount code field where you can enter your checkout code.
Commissions
Thank you kindly for your interest in my work, but commissions are currently closed.